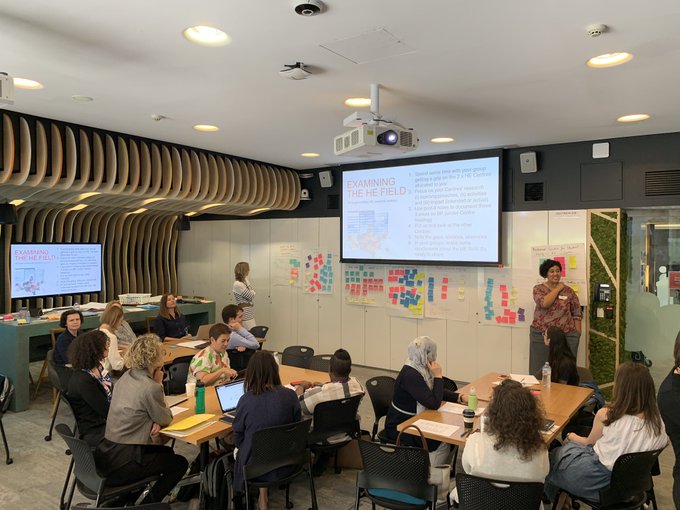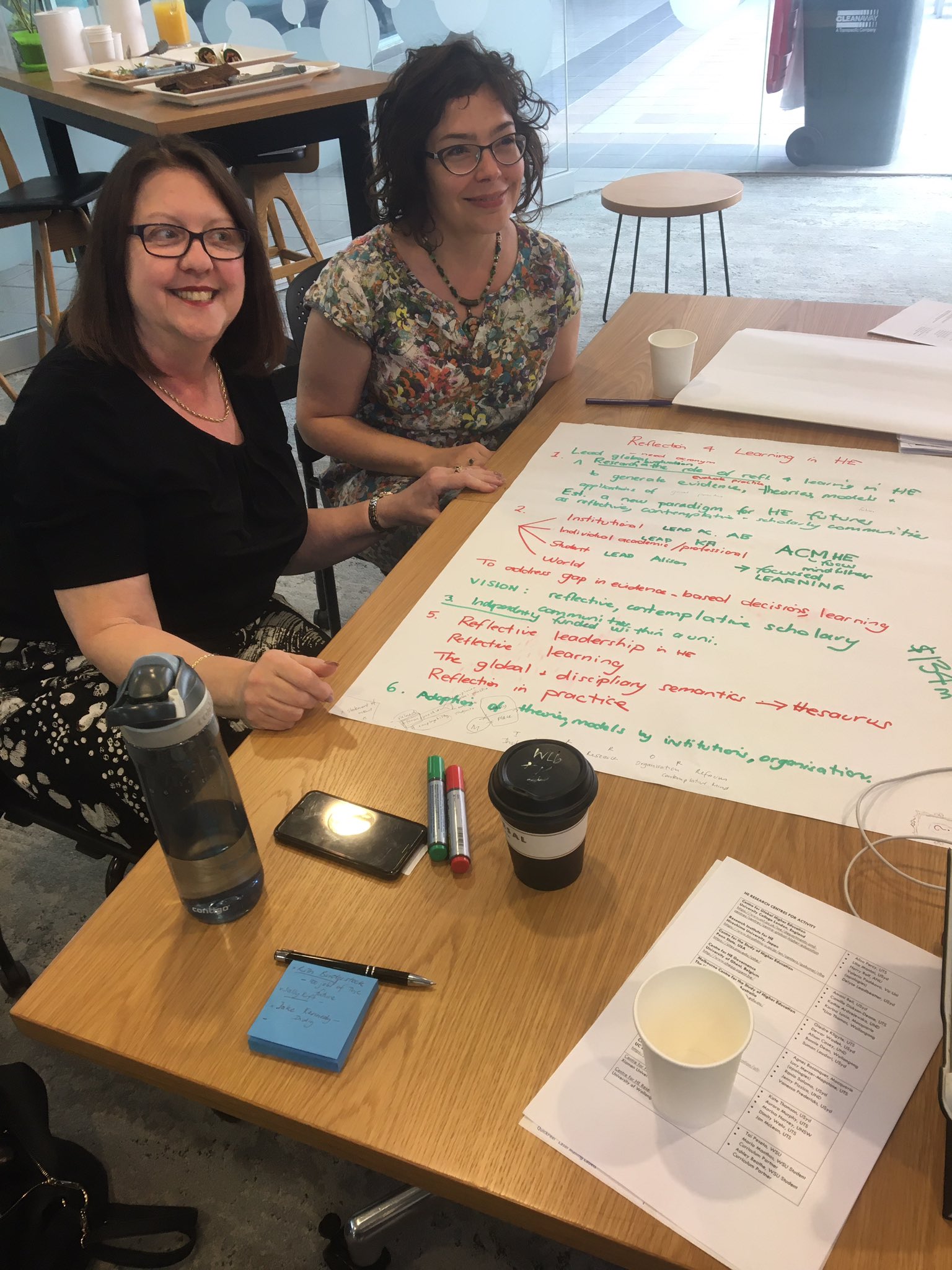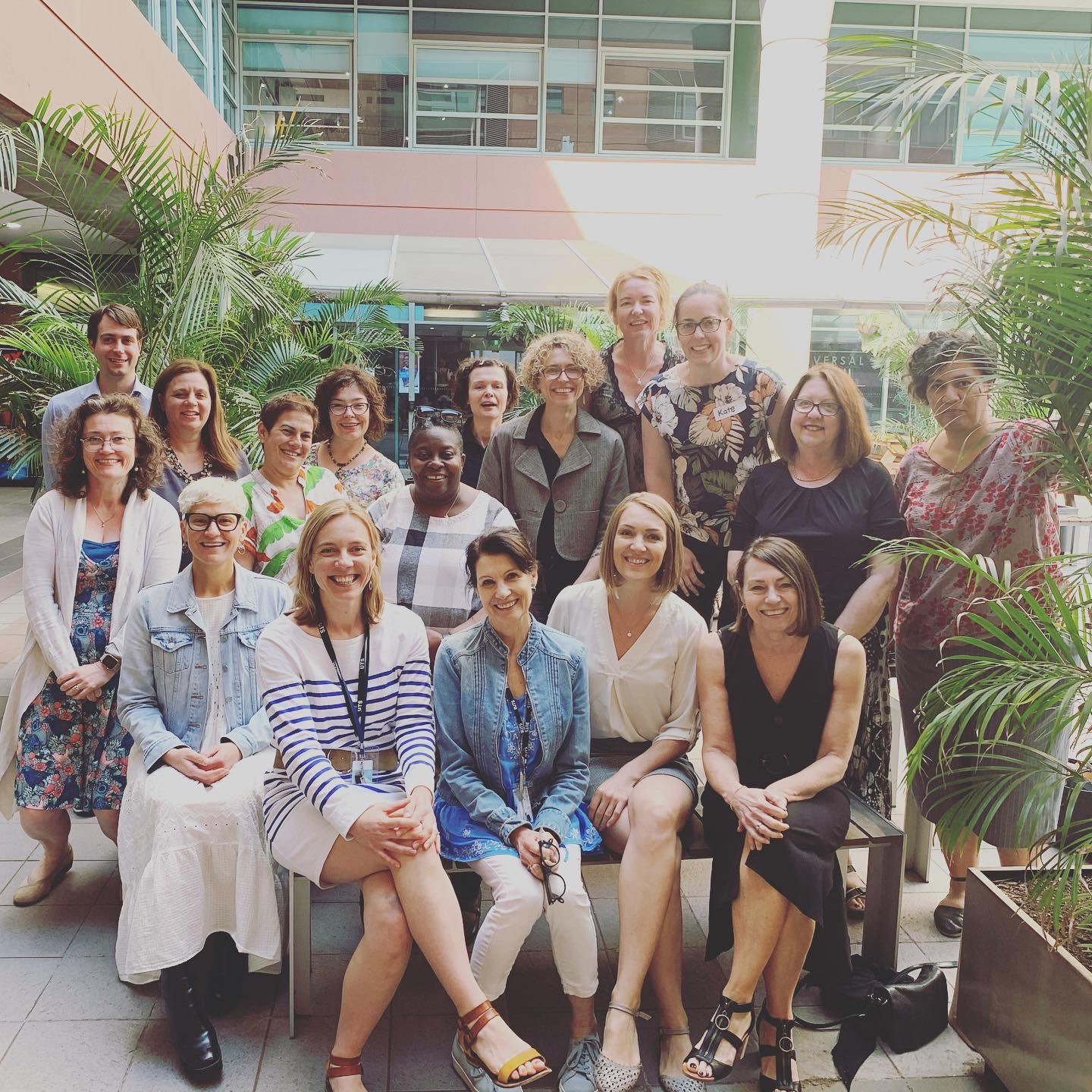 The Higher Education Scholars have been at it again.
We are a group of higher education researchers based in and around Sydney who meet regularly. I've blogged about us before: A reminder to play, Staying in place, Yarning circle, and The spirit of research. To recap: 30 odd people, predominantly women, a mix of professional (non-academic) staff, academics and academic developers, established scholars and doctoral candidates. The initial group was brought together by Tai Peseta as a way of examining research in the field of higher education. We span half a dozen universities, and meet three times a year, with institutions taking turns to host and provide lunch. You can read a bit about our meetings here.
This time we met at the University of Technology with the theme: Re-imagining a field: what should a new research centre for Higher Education do?
The first activity was an ice-breaker led by me: a research version of snakes and ladders. What enables your research (ladders)? What impedes you (snakes)?
Playing the game of #HigherEd research at #HEscholars thinking about what snakes and ladders are within our control and what are the roll of the dice. Hosted by @tpeseta @AgnesBosanquet @acahacker @giedre pic.twitter.com/2WfKXMYtKx

— Kate Thomson (@DrKateThomson) November 14, 2019
Co-created snakes and ladders research game as an ice breaker- thanks @AgnesBosanquet this was fun #HEscholars @giedre @Bonniedeanltc @LisaThomasUOW pic.twitter.com/g0N30A10fH

— Amani Bell (@AmaniBell) November 14, 2019
We read:
We asked: What do these papers tell us about the kind of field higher education is? · What do these papers tell us about the kind of field we are writing into and shaping as HE researchers? Craft a question you want to take up with Clegg and Harland.
My question to Sue Clegg, had she been in the room, was to ask her thoughts on what a feminist view of the field of HE research might look like. And here are some of the books I am reading (or re-reading) to think about that question:
We examined the practices of higher education research centres around the world, and had a go at designing our own. My team, led by Marina Harvey, created Reflection for Learning in Higher Education.
A research centre whose work evidences the value of critical reflection for learning, leadership and practice for students, staff and the community.
Imagine a university where: health professionals train to be reflective practitioners; work and study retreats happen on campus; assessment of student reflection is evidence-based; and managers engage in contemplative practice to guide their leadership.
Now we just need find that $134 million in funding…
Calling out for $134 million to fund the Reflection 4 Learning research centre $$$$ #HEScholars @nessafreddie @AgnesBosanquet @kardzejewska #reflection #contemplative #transformation pic.twitter.com/SIVpk3nePH

— Marina Harvey (@BLASST_) November 15, 2019