In a week with little time to write, a list is appealing. This structure is inspired by the weekly slow living email from Brooke McAlary at Slow Your Home. She ends each newsletter with a list of what she has been thinking about, doing, experiencing and enjoying over the past week. I am also inspired by Kate W from Books are my favourite and my best who posts regular 'Bookish and not so bookish thoughts' lists. I love the glimpse into quotidian lives offered by these bloggers.
This week I am:
Pondering feedback on a draft paper from my new writing group. The paper, co-authored with Lilia Mantai and Vanessa Fredericks, explores doctoral candidates and early career academics experiences of temporal anxiety in academic work and identity development. Having five people read your work in its early stages is invaluable.
Wearing layers. I have a newfound appreciation for scarves (including the treasure below, a gift Louise Kaktiņš picked up during her PhD travels). There's something about ageing that increases sensitivity to a cold neck. The weather is cooling down in Sydney, with mornings as low as 10°. Don't laugh, those of you in colder climes; we keep cold houses and offices here. The days are still sunny and in the mid 20s, so layers are crucial.
Listening to the podcast By the Book on the recommendation of a colleague. I don't read self-help books but listening to these two American women living by their rules is funny and insightful. An episode on the silly sounding Past Lives, Future Healing had reflections on the privilege of being conceived in a loving way. And Bored and Brilliant has an exercise on watching water boil.
Sitting in meetings, and wondering what a love letter to university committees might look like. I thought McSweeneys might have one, but most were too real to be funny. (Note I was thinking of 'I am the woman who does all the committee work' not the assessment committee erotica).
Recommending this post-war street photography exhibition at the Museum of Sydney. The images are captivating and the stories haunting.
Anticipating The Cure Disintegration 30th anniversary performance at the Opera House. Probably my favourite album of all time. The performance will be livestreamed on YouTube. I will be near the front.
Watching Killing Eve. And Doctor Who, and loving their complex and fun performances by women.
Realising uncomfortable truths about how and when I work. I am tracking my hours using the Timing app. I want to be slower.
Cooking cakes for the school fete. I use a recipe my mum has been making since the 60s. Once you've mastered the basic five ingredient recipe (to get a feel for the texture and cooking time) the variations are endless. It can be enjoyed with butter or yogurt as a topping. It freezes perfectly. Here's the original recipe:
1 cup rolled oats
1 cup mixed dried fruit
½ to 1 cup raw sugar
1 cup skim milk
1 cup self-raising flour
Mix first four ingredients, stirring well and allow milk to soak in for about 10 minutes. Add flour and mix well. Place in a greased or lined loaf tin and cook in moderate oven for 45 minutes.
And here is what my mum says about it:
The idea of this recipe is to use leftovers, and to this basic mixture you can add a range of items. Many different dried or fresh fruits or other ingredients can be used to add to the mix. Use your imagination and see what you have left over in the fridge or cupboard: for example, dried or fresh berries, yogurt, glace fruit, banana, light sour cream, ricotta, mascarpone, spices (e.g. cinnamon), peeled and sliced Granny Smith apples, currants, chopped dates, walnuts, chopped dried apple, caraway seed, fruit medley, lemon and orange peel, grated carrot, sultanas, cooking chocolate, nuts – any combination you can think of. You can decorate the top of the cake with crystallised ginger if you wish. You will need to judge for yourself the consistency of the mix, and if it is too dry, add more milk. If it is too wet, add more flour. If it is too sweet, use less sugar.
Playing board games with the kids. Last week, in deference to an emerging reader, was Junior Scrabble. This week might be Junior Monopoly. Coming weeks will include Bird Bingo, Trouble, Sorry, or Cathedral.
Intending to notice in my suburb and at the university more after reading this article from The Guardian: "What's going on here that nobody particularly wants me to notice?" Find a neglected spot, walk down a new street, eat different food, talk to strangers, read a plaque. Head in the direction that seems quietest.
Reading several books at once. To my daughter, Bren MacDibble's dystopia for young readers How to Bee. To my son, Neil Gaiman's Fortunately, the Milk. On my Kindle late at night: Martha Wells' The Murderbot Diaries (something about an android that hates all humans and thinks scornful thoughts while helping them appeals to me).
In the evening, I'm reading Too Much Lip. Shortlisted for the Stella Prize (for Australian women writers), this novel by Goorie writer Melissa Lucashenko has sucked me in. Here's a sentence from the blurb: "The avalanche of bullshit in the world would drown her if she let it; the least she could do was raise her voice in anger."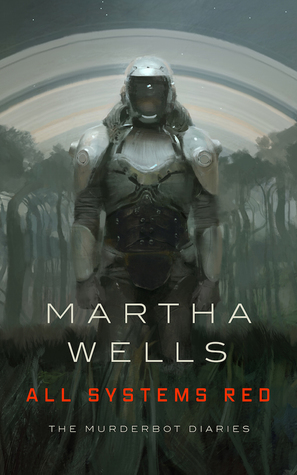 Learning  about Aboriginal history as part of cultural safety training at my university. The 1965 freedom ride is an inspiring example of academic activism.
Remembering the last thirteen years. It's my daughter's birthday this week.